Summer Programs in Fort Smith.
Fun Art Activities
Programs for Children and Kids in the Fort Smith,
Greenwood, Van Buren & Arkansas Area
Adult Art Classes also Available

FUN summer programs in Fort Smith, AR for kids. Summer art class programs are extra fun! Join a summer program that will enrich your child's mind. Summer and after school programs and classes are available. Come join summer art classes / lessons fun programs in Fort Smith, Arkansas. Sign your kids up for summer the summer art class program. Your children will learn drawing, painting, and sculpting during the summer months. Classes are held on a weekly basis. Convenient times and location for working parents. Sign up for one, two or three classes. Call or text NOW 479-561-2321 Be sure to include an art program that has fun activities into your children's summer schedule. Your kids will learn while having fun.

Conveniently located in Fort Smith, Arkansas.

All images are copyright protected. Written permission is required for use.

Click here to call or text 479-561-2321 and sign up for summer programs, art class, lessons, and activities.


Also visit the Art Class Facebook page!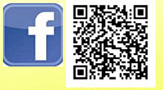 Like the art class programs Facebook page to view new post of work from students.

ANDROID Users
Click on the Videos Below


Request More Information
Call or Text NOW 479-561-2321



Summer programs right here in Fort Smith, AR !

ART LESSONS ARE FUN IN A CLASS SETTING!
Call or Text NOW 479-561-2321
NOW offering Manga and Anime to students that are interested in studying this art form.


Summer Programs in for kids and children in Fort Smith AR, Arkansas Greenwood Arkansas Van Buren Arkansas.
Things to do in Fort Smith Arkansas for kids including summer activities and programs.