Clay Sculpting Classes in Fort Smith, Arkansas

Sign up for clay sculpting art classes today. Conveniently located in Fort Smith, Arkansas.

Accepting adult students. Adult art classes are also available. Learn to draw, paint, and sculpt. A remarkable art education program. Featuring creativity development through drawing, painting, and sculpture.

Clay sculpting classes will develop natural creative talent and promote self-esteem. Discover your natural creative process during art sculpting class. Each sculpting class offers a unique educational experience.

Bring creative art sculpture classes to adults who live in and around the Fort Smith area. Teaching a life skill that can be enjoyed for years to come.

Students ask what they need to learn to be able to sculpt like the examples shown. A student just needs the desire to learn and they will be very successful with their results.

If you live in or around the Fort Smith, Arkansas area and would like to sculpt in clay, call or text now 479-561-2321. This is a special opportunity for individuals seeking to learn art clay sculpting or to improve on their existing talent.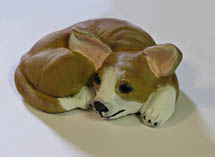 Clay Sculpting Art Classes
in Fort Smith, Arkansas
Sculpture Classes
in Fort Smith, Arkansas